What is it like to practice at the University of Chicago? 
We are situated in the South Side of Chicago, home to a greatly diverse population and large historically Black neighborhoods with active community organizations as well as problems of inner-city violence, trauma, and poverty.  Our University, the Medical Center, and our Department itself take our mission seriously, to serve our population, and to reflect the needs of that population in our providers.  We seek to look more like the people we serve.  And we seek to understand and meet the needs of all of our patients.
What have we put into place?
We are actively working to recruit people of color as psychiatry residents, psychology interns, and faculty, relying on personal communications, prioritizing interviews over examination scores, and connecting new members of our Department with others across the medical center who share similar interests.
There is a significant, strong, and active Diversity and Inclusion program in our Medical Center, headed by Tobias Spears, that has presented educational programs throughout the institution.  Our Department has arranged for in-depth courses to be offered to our faculty and trainees.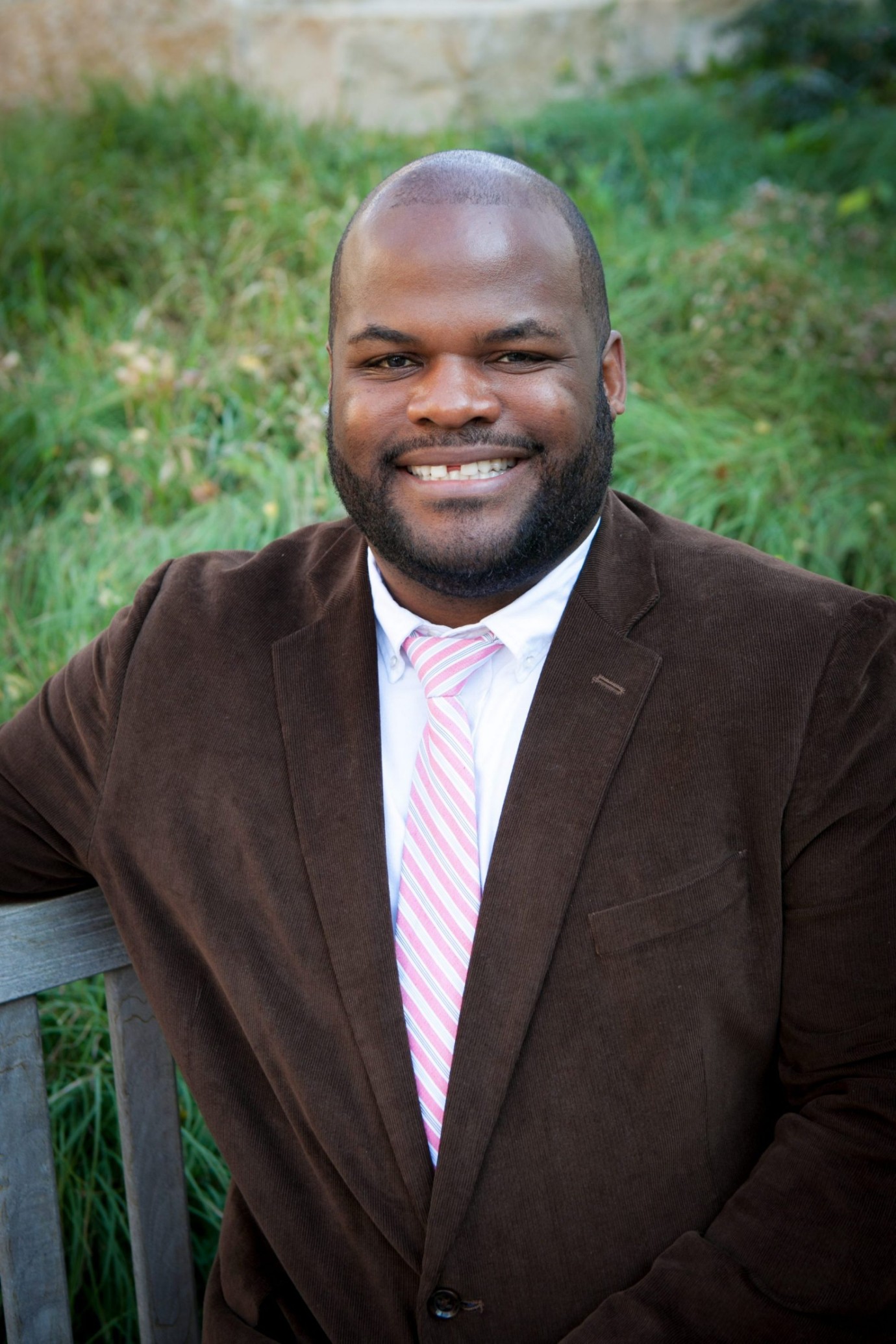 Our Department has a passionate and active Diversity and Inclusion Committee, with faculty and resident members, which has spearheaded efforts in recruitment, education of trainees and faculty, and mental health services for our community.
Our Department has a longstanding interest in the treatment of Trauma, with many faculty involved:
Dr. Seeba Anam and Dr. Sonya Dinizulu run the REACT clinic, which targets trauma in children and adolescents, collaborating with community agencies.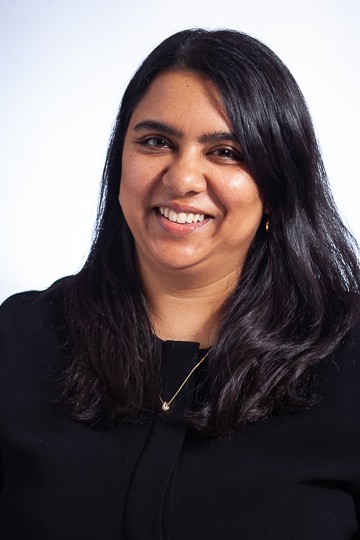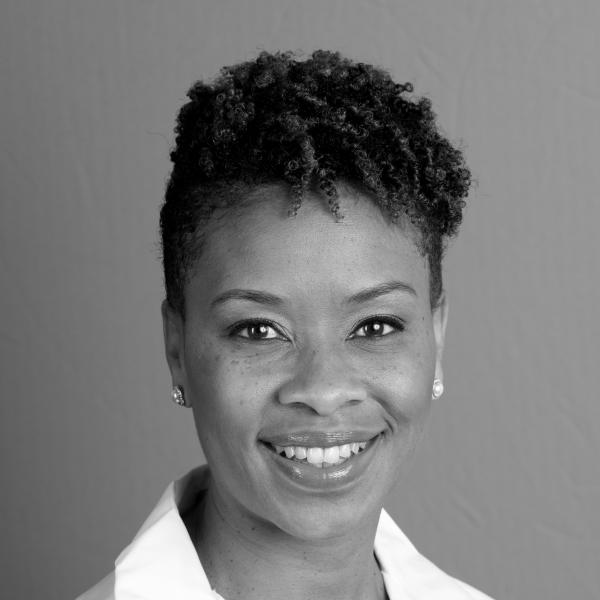 Dr. Royce Lee included residents in developing a "trauma inoculation program" for hospital employees around the care of Covid-19 patients, and Dr. Lee and others supervise residents in providing Prolonged Exposure therapy, an evidence-based trauma treatment.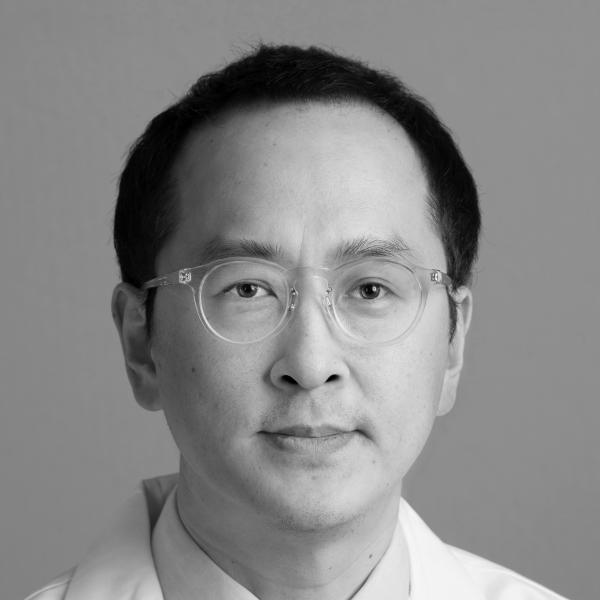 Dr. Candice Norcott recently gave the prestigious Michael Reese Award Lecture, where she presented her research on developing an outreach program for adolescent women of color, to help them build autonomy and agency in decision-making.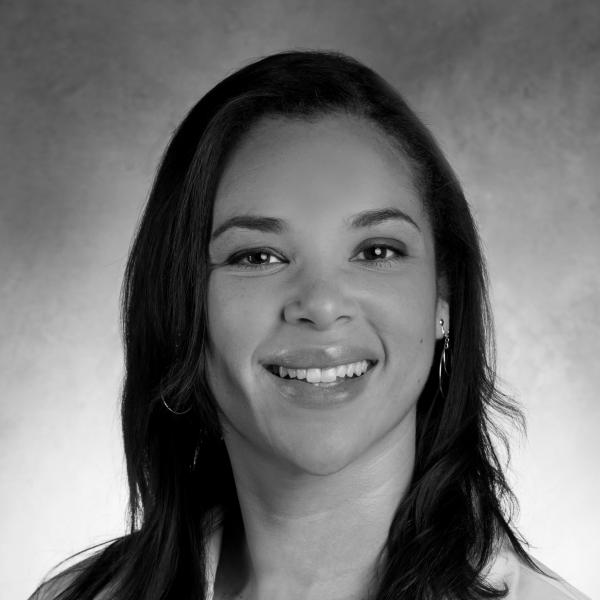 Our resident group, responsive to the events of the spring and summer of 2020 as well as committed to better serving our Black and Brown patients, started a reading group addressing systems of racism and how to challenge them.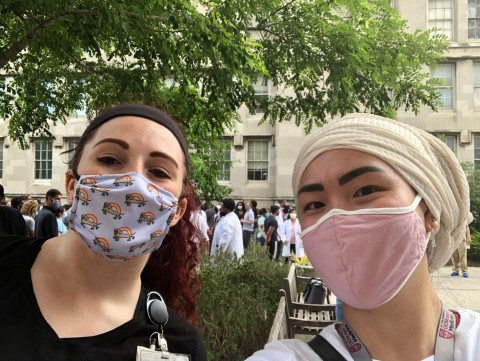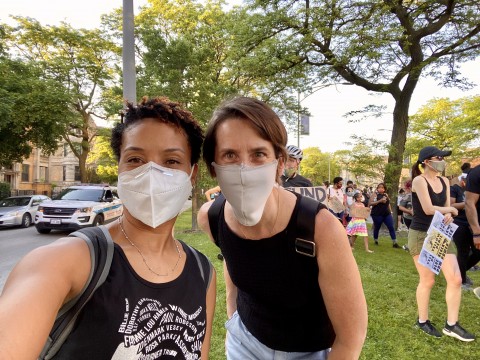 Our residents and other members of our Department participated in demonstrations at our University and Hospital supporting Black Lives Matter.
Our curriculum directly addresses the effects of racism on mental health.  Dr. Seeba Anam, Child Psychiatrist and researcher on the Social Determinants of Mental Health, teaches our Cultural Psychiatry course; other courses, such as Dr. Yohanna's Systems of Care and Dr. Spitz's weekly case conference at Ingalls Hospital, directly address these issues as well.
We know that all trainees come to psychiatry with their own histories and that trainees of color may bring particular needs.  We ensure that all trainees have access to trauma-informed mental health treatment, supported by our generous health plans, with any psychiatrist or therapist they choose.
Along with other Departments, our Department regularly sends representatives to SNMA to discuss our program and connect with interested trainees.