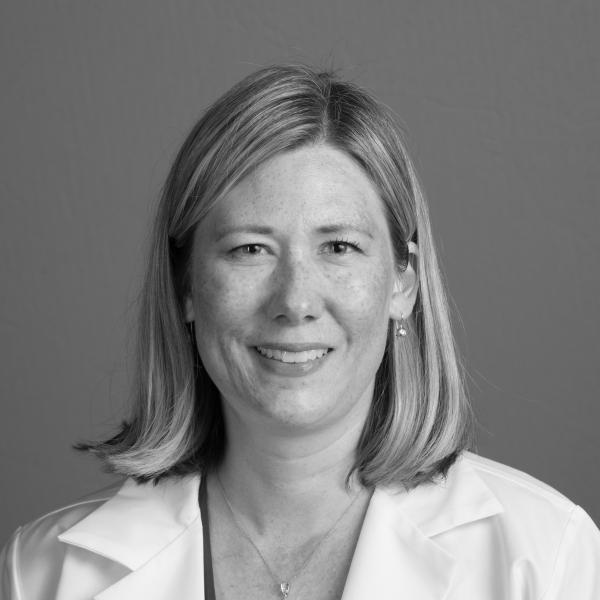 Welcome to The University of Chicago Eating Disorders Program
Founded in 1998 by Dr. Daniel Le Grange and now under the leadership of Dr. Jennifer Wildes, The University of Chicago Eating Disorders Program is recognized internationally as a leader in eating disorders treatment and research. Our comprehensive outpatient program provides state-of-the-art assessment and treatment services to children, adolescents, and adults with a broad range of eating- and weight-related problems. These include:
Anorexia nervosa
Bulimia nervosa
Binge eating disorder
Avoidant restrictive food intake disorder (ARFID)
Purging disorder
Atypical eating disorders
Bariatric surgery candidates
Meet our Team
Eating disorders require an interdisciplinary approach to treatment. Our team includes therapists, psychiatrists, and medical staff who work together to provide individualized patient care informed by the latest advances in eating disorders research.
Clinical Services
The University of Chicago Eating Disorders Program provides comprehensive outpatient services to children, adolescents, and adults with eating disorders. Services include:
Diagnostic evaluations
Individual and/or family therapy
Parent participation in the treatment of children and adolescents
Medication consultations and management
To learn more about our clinical services, click here.
Research Program
Researchers affiliated with The University of Chicago Eating Disorders Program conduct studies to help improve our understanding of eating disorders and their treatment.  To learn more about our ongoing studies, click here.
Education and Training
The University of Chicago Eating Disorders Program provides a variety of clinical training opportunities through the Department of Psychiatry and Behavioral Neuroscience. To learn more, please visit the Department's education page at, click here.
The program also provides opportunities for research training including an NIMH-funded postdoctoral fellowship in eating disorders research (T32 MH082761) and volunteer positions for undergraduate and graduate students. To learn more, please contact the Director, Dr. Jennifer Wildes, at jwildes@uchicago.edu.
Appointments and Contact Information
For information about The University of Chicago Eating Disorders Program or to schedule an assessment, please contact Carolina Anaya at (773) 834-0362. 
Map
EATING DISORDERS LINKS
The general clinics treat a wide range of emotional and behavioral disorders. Care is provided by the board-certified child and adolescent psychiatrists and advanced trainees in a caring and compassionate manner.
The general pediatric psychopharmacology clinics are primarily for medication evaluation of patients currently in treatment at the University of Chicago Medical Center.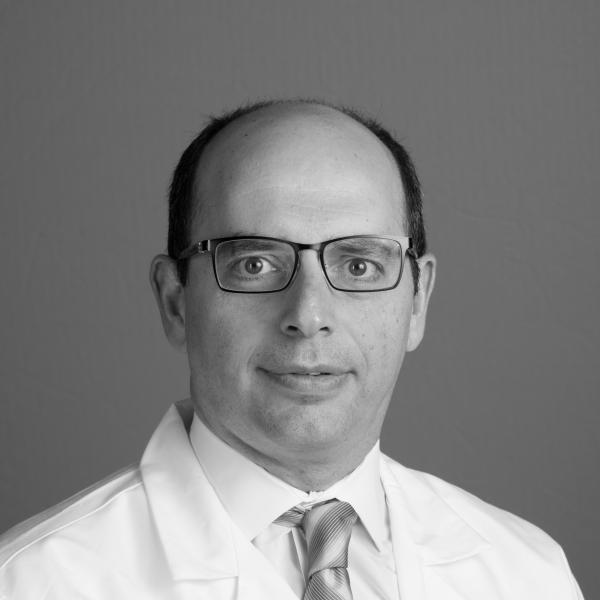 The group program currently offers both time-limited and ongoing groups. Inquiries about availability or referral should be sent to the faculty or staff member listed.  As of December 2020, groups are:
Group             Executive functioning skills during e-learning
Description:        This group is open to youth that could benefit from building executive function skills and strategies; they do not need to meet a specific diagnosis. We focus on teaching and practicing various skills, including time awareness and time management, scheduling and planning, prioritizing tasks, and more. We also engage parents in a concurrent EF Skills Parent Group to inform parents of the skills their children are learning and ways they can assist and facilitate these skills at home, including problem-solving for potential challenges.
Length:            
Facilitator:        Tina Drossos, Ph.D.
Director: Karam Radwan, MD
The Neurodevelopmental Disorders Program is a collaboration with [pediatric neurology, developmental pediatrics, genetics, and pediatric neuropsychology. Patients with Autistic Disorder or other pervasive developmental disorders undergo a comprehensive evaluation and are given treatment recommendations. When appropriate, patients are followed in the clinic for medication management.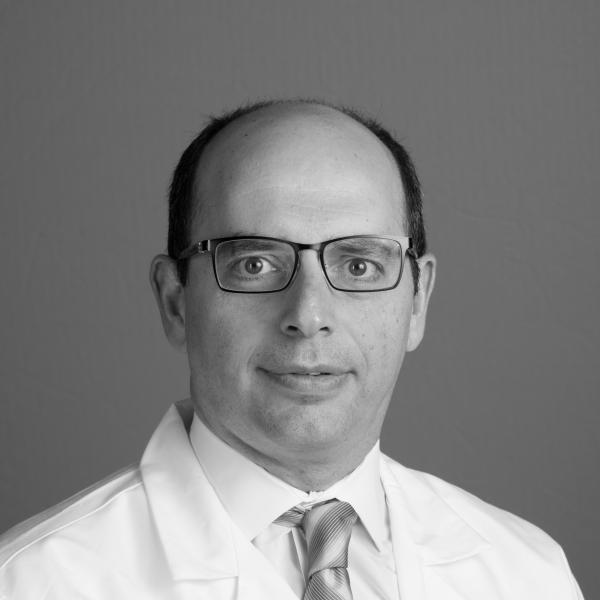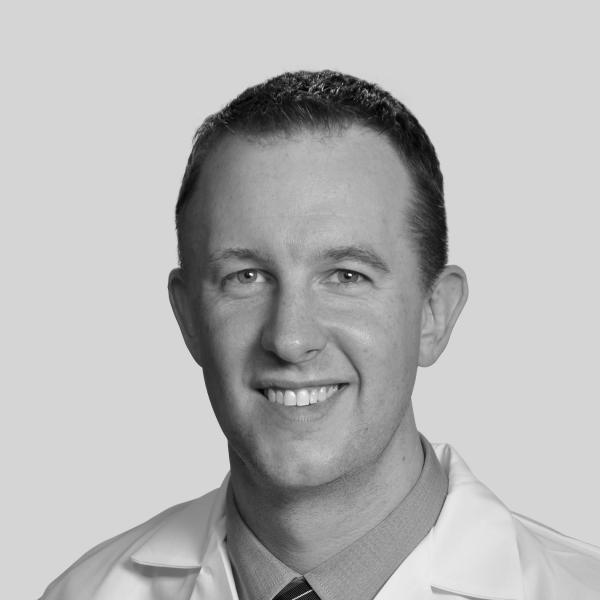 Director: Matthew Young, Ph.D.
WHAT IS PCIT?
The Parent-Child Interaction Therapy (PCIT) is a treatment program designed to help parents reduce disruptive, aggressive, noncompliant, & oppositional behaviors in young children.  PCIT also helps to improve the relationship between a caregiver and his/her child. PCIT is one of the most effective treatments available for children with behavior problems between the ages of 2 and 6 years. This 12-20 session treatment will teach you the skills that professionals (such as psychologists, special education teachers, and family therapists) use to improve child behavior.
GOALS OF PCIT:
Decrease disruptive or inappropriate behavior
Increase appropriate and desired behaviors
Enhance the relationship between parent and child
Improve your child's self-esteem
Teach your child new ways to manage and reduce frustration and anger
Help your child develop new strategies for attending and organizing his or her work or play
Help your child follow directions the first time you tell him or her to do something
Teach you alternative ways to manage your child's behavior now, and help you develop ways to effectively address future behavior problems
WHO IS PCIT FOR?
PCIT is effective for children ages 2-6 who experience a variety of behavioral challenges.  PCIT is also a beneficial approach for children with several childhood psychological or psychiatric diagnoses including attention-deficit/hyperactivity disorder (ADHD), oppositional defiant disorder, conduct disorder, disruptive mood dysregulation disorder, and adjustment disorder.  In addition, PCIT has been found to be effective at addressing behavioral problems in children with depression, anxiety, and autism spectrum disorders, as well as children with a history of trauma, abuse or neglect.  PCIT is appropriate for children who display any of the following:       
Refusal and defiance of adult requests
Oppositional behavior
Short temper
Severe or frequent tantrums
Aggression to siblings, self, peers, or adults
Intentional destruction of property
Parent-child relationship issues
Difficulty staying seated or playing quietly
Difficulty taking turns or following rules
Purposely annoying others
PCIT is divided into two parts. The first part focuses on enhancing the relationship between you and your child, increasing your child's self-esteem, reducing your child's frustration, and helping your child with organizational skills. The second part focuses on teaching your child listening and minding skills, using age-appropriate discipline techniques to deal with your child's behavior, and problem-solving.
We recognize that many parents would like to start by listening and minding skills. However, research and our experiences with families like yours suggest that behavioral parent training works better when the relationship building skills are practiced first and the listening and minding skills are practiced second. When the relationship building aspects of treatment are done first, children are more likely to listen and mind with a positive attitude in the second part because they have learned to enjoy interacting with their parent and they want to please the parent.  PCIT treatment is not time-limited. Treatment is considered complete when you have mastered both sets of skills and rate your child's behavior within normal limits on a behavior rating scale.
WHO ARE APPROPRIATE CAREGIVERS FOR PCIT?
We welcome all types of families who want to help their child through PCIT. Although we primarily refer to "parents" in this document, the caregivers who participate in PCIT may be: 
Biological parents
Step-parents
Foster parents
Adoptive parents
Legal guardians
Grandparents
Kinship caregivers
At the start of treatment, we ask families to identify the "primary" caregiver who will commit to attending every session.  Other caregivers are always welcome to attend as many sessions as possible.  Later in the program, some families also choose to have additional caregivers learn the PCIT skills, including teen/young adult siblings, nannies, babysitters, or other relatives.  
WHAT TO EXPECT
Phone screening:  Families who express interest in the PCIT program will participate in a telephone screening to review PCIT, assess fit for the program, and discuss scheduling an initial appointment.
Intake, assessment, and feedback (1-2 appointments): Parent(s) and the child will participate in a diagnostic assessment in the clinic.  This includes interviews, completing questionnaires, and receiving additional information about PCIT.  Parents will receive feedback on the results of the assessment and work with the clinical team to determine the best treatment approach for their child.
Pre-treatment PCIT assessment: Parents and children will play in the clinic while the therapist watches from the observation room.  The therapist will observe how your child acts with you alone in different situations for 25-30 minutes with each parent.  These observations help the therapist tailor the treatment plan to your child's needs.  Parents also complete additional questionnaires about their child and family.
Teaching Session (parents only): Parents receive feedback on the results of pre-treatment observation and questionnaires.  The therapist will explain and show you the specific PCIT skills to help you gain improvements with your child's problem behaviors.  There is one additional teaching session at the start of the second half of the PCIT program
Coaching Sessions:  Parents and children play together, while parents practice the PCIT skills to manage child behavior.  The therapist observes and communicates to the parent with a "bug-in-the-ear" audio device.  In families with multiple parents participating, the adults take turns in the playroom with the child and have the opportunity to observe each other during coaching.  The therapist provides immediate support and coaching to parents, and tracks progress weekly.  Most PCIT sessions are focused on coaching. 
Graduation: Once treatment goals have been reached, the therapist and family meet to review progress, celebrate the child's success, and plan for managing future behavioral challenges.  Families have the opportunity to participate in a post-treatment PCIT assessment to measure behavioral change since the start of treatment.
IS THE PCIT PROGRAM RIGHT FOR YOU AND YOUR CHILD?
As a parent, you are the best person to decide how well PCIT fits you and your child. Here are some important points to help you decide:
PCIT focuses on building parents' skills in relating to their child. It helps the child by helping you build positive and effective parenting skills.
The PCIT therapist does not work directly with your child — change happens through changing the parent-child relationship.
Trying new skills can feel awkward at first. Practice is the best way to learn them, so most PCIT sessions focus on parent-child play and therapist feedback on your use of skills.
PCIT requires an investment of 12-20 weeks, including weekly therapy sessions and daily homework practice for 5-15 minutes.
Parents need to attend consistently and call at least 24 hours in advance when they need to miss a session.  Families who cannot consistently attend sessions are unlikely to benefit.  
PCIT ends when you are confident in your parenting skills and demonstrate them with your child in sessions.
We want and expect you to tell us if you have questions about the treatment program.
LOOKING FOR MORE INFORMATION ABOUT PCIT?
1.            http://www.pcit.org/what-is-pcit.html
3.            "Pocket PCIT" a free book in the Apple Bookstore
CONTACT US
Matthew Young, PhD
773-702-3127
Many insurance and Medicaid plans are accepted.  Questions about coverage? Call Psychiatry Intake at 773-702-3858 & mention the PCIT program with Dr. Young
Program Director: Khalid Afzal, MD
Patients in the Comer and Mitchell Emergency Departments and emergency consultations in the University of Chicago hospitals may page #4698 during the day or #7032 after hours or on the weekend to obtain emergency psychiatric services.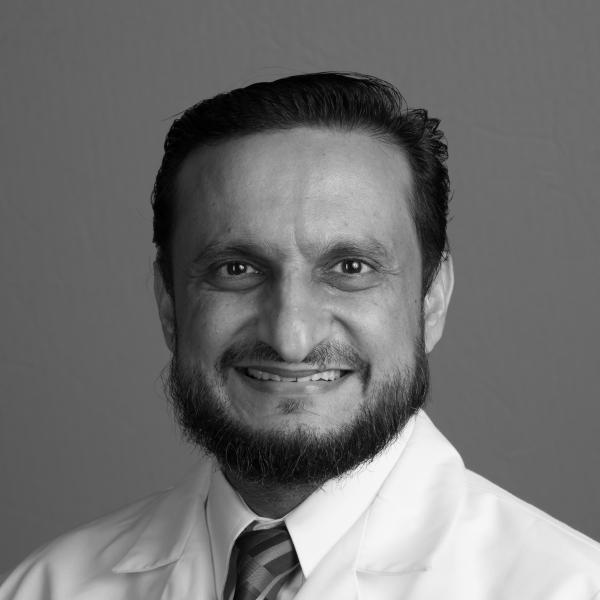 The evaluation and assessment clinics treat a wide range of emotional and behavioral disorders. Care is provided by the board-certified child and adolescent psychiatrists and advanced trainees in a caring and compassionate manner.
Patients and their families are seen to offer a comprehensive evaluation and treatment of a complete range of child and adolescent psychiatric disorders. Referrals are made to a medication clinic or psychotherapy clinic as appropriate.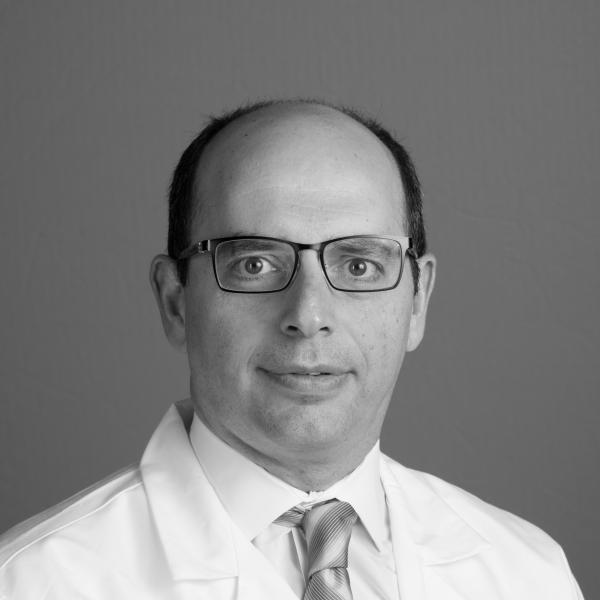 Director: Peter Nierman M.D.
Expert evaluations for civil and criminal cases are performed by our highly experienced psychiatrist, Dr. Nierman. Other clinicians in the child section participate in cases on an as-needed basis.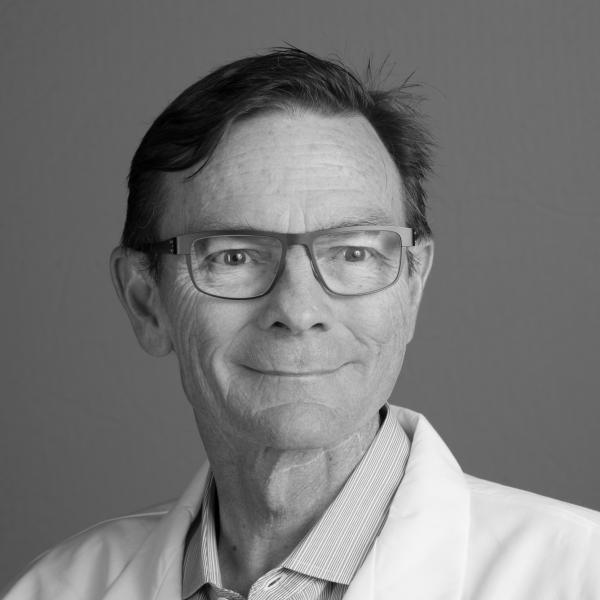 Director: Karam Radwan M.D.
This program offers a comprehensive evaluation and evidence-based therapies for patients with primary mood and anxiety disorders such as depression, bipolar disorder, and generalized anxiety disorders. In addition to Dr. Radwan, the treatment team consists of 2 second year child fellows and other therapists as needed. Neuropsychological consultation is available to help clarify diagnosis when needed. Therapies included medication management, cognitive behavior al therapy, and recommendations for other therapies not currently available in the clinic. There is a close collaboration with therapists and primary care doctors.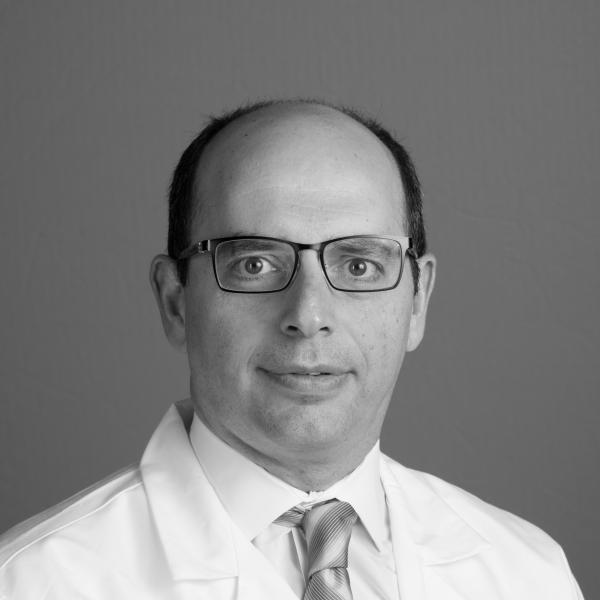 The Pediatric Neuropsychology Service is a clinical, training, and research program within the Section of Child and Adolescent Psychiatry, in the Department of Psychiatry and Behavioral Neuroscience at the University of Chicago.
The Service provides assessment and diagnostic services for toddlers, school-age children, adolescents and emerging adults with neurodevelopmental, learning, and emotion regulation challenges, and medical disorders and conditions. The Service is also involved in collaborative clinical research, examining the neurocognitive and behavioral sequelae of such disorders as Prematurity and Low Birth Weight, Epilepsy, Neurofibromatosis, Childhood Cancers and their treatment, Childhood Sleep Disorders, Childhood Maltreatment and Trauma, and HIV/AIDS and its treatment.  An additional emphasis is training - graduate students in Clinical and Counseling Psychology from Chicago-area graduate programs, postdoctoral fellows in Pediatric Neuropsychology, Pritzker Medical School students, and residents and fellows in Child Psychiatry, Developmental and Behavioral Pediatrics, and Pediatric Neurology rotate with the Service, learning about neuropsychological assessment and diagnosis.
Referrals for evaluation and consultation are accepted from UChicago Medicine physicians and clinicians, working across Comer Children's Hospital and the broader Medical Center pediatrics clinics, as well as from pediatricians, child psychiatrists, pediatric neurologists, and other pediatric specialists across the Chicagoland area.  Additionally, school professionals, private practice clinical psychologists and social workers, and other mental health and educational consultants frequently refer to children and adolescents and their families to the Service. 
The Pediatric Neuropsychology Service works collaboratively with a patient's referral source and is available to provide support concerning rehabilitation, educational, and behavioral programming as part of a school district's multidisciplinary case conference. 
Evaluations conducted by the Service are comprehensive and address multiple areas of cognitive, emotional, and behavioral functioning.  The Service utilizes a flexible, empirically supported approach to assessment, in order to effectively address the referral question and the patient's concerns. Patients are administered standardized tests that assess cognitive development, with a particular focus on language, motor, visuoperceptual, attention, memory and learning, and executive capabilities. Current emotional and behavioral functioning is also assessed. Interpretation of data obtained from the evaluation addresses the "whole child," identifying areas of strength and weakness, and providing research-supported recommendations for accommodation, remediation, and elaboration of skill.
Following an evaluation, referrals for recommended treatments and programming are offered to the family. These may be to University of Chicago physicians and clinicians, or to outside resources as requested or required.
Service Structure
The Pediatric Neuropsychology Service (and the broader Neuropsychology Program at UChicago Medicine).
Israel Gross, Ph.D. is a pediatric neuropsychologist who works in his own clinics to address the needs of children and adolescents with medical, neurodevelopmental, and behavioral disorders. 
The Service is staffed by full-time psychometricians, who are the key people charged with running the day to day needs of the Service and supporting evaluations conducted during weekly clinics. These neuropsychology technicians are most often the "first-line" contact parents and referral sources have with the Service, and they work to ensure that the appointment scheduling, evaluation, and clinical follow-up flow smoothly. They additionally serve as research assistants for the Service, coordinating ongoing studies. 
Because the Pediatric Neuropsychology Service is part of the University of Chicago's Pritzker Medical School and Biological Sciences Division, it is a teaching service. As such, it is important to recognize that, on a yearly and rotating basis, advanced graduate students in Clinical Child Psychology and Pediatric Neuropsychology, Predoctoral Clinical Psychology Interns, Postdoctoral Fellows in Pediatric Neuropsychology, and advanced fellows and residents in Psychiatry, Developmental and Behavioral Pediatrics, Pediatric Neurology, and other specialties serve as part of the clinical team. Patients evaluated by the Service will be seen by  Dr. Gross; a member of the team of clinician trainees; and one of the psychometricians, working together in the weekly clinics. The Service utilizes a technician model: testing of patients is done by the psychometrist and the graduate student trainees, who serve as technicians, under the direct supervision of Dr. Gross.
Research
Clinical research is an integral component of the day-to-day practice of the Pediatric Neuropsychology Service. Patients are often requested to participate in neuropsychological evaluation as part of ongoing clinical research studies at Comer Children's Hospital; as such, a child may be referred by the pediatric specialist to the Service as part of his or her participation in a treatment study. Additionally, a number of patients seen by the service are identified as potential research subjects for ongoing projects; a parent and child may be asked to consider participating in research at the time of the evaluation.  While participation in a research study may be discussed with you when appropriate and is well appreciated, it is not expected or required in order to receive services.
A series of studies are often underway with the Service and include doctoral dissertation research being conducted by Service graduate student trainees. Recent dissertations and theses conducted with the Service include an examination of the relationship between executive function development and risk for disruptive behavior disorders in homeless youth; differential patterns of executive dysfunction and inattention in children with complex neurodevelopmental disorders; the relationship between executive function and seizure type and treatment in children with epilepsy; the impact of obstructive sleep apnea on cognitive and behavioral development; the longitudinal impact of antiretrovirals on children born to mothers with HIV/AIDS; and the effects of maltreatment and childhood trauma on the trajectory of neuropsychological development.
Scheduling a Clinical Appointment:
Patients are evaluated by the Pediatric Neuropsychology Service by appointment only. To schedule an appointment for your child to be evaluated by the Pediatric Neuropsychology Service, please contact our INTAKE OFFICE at 773-702-3858.
Direct physician or school system referrals can be made to the service, but a parent or legal guardian must schedule the appointment. Insurance coverage will be verified before an appointment can be offered unless the evaluation is to be paid "out of pocket." The intake coordinator can assist with this process.
The Pediatric Neuropsychology Service sees patients in our weekly clinics, held typically on Mondays, Tuesdays, and Thursdays, between the hours of 9 AM and 5 PM. The intake coordinator will inform you when an appointment opening is available and will assist you in registering for that appointment.  We require that all appointments be re-verified within 48 hours of their scheduled date.  Cancellations must be made at a minimum of 24 hours in advance or a cancellation charge will incur.
Children younger than 12 years of age are typically scheduled for two separate "half-day" (3 hour) appointments, held one week apart.  Children aged 12 and older are seen for one "full day" (6-7 hour) appointment, with a lunch break.  A parent or legal guardian must accompany the child to the appointment. The parent/guardian will be interviewed during the first hour of the appointment.  Results are provided in a feedback session, held typically two weeks after the initial appointment. This will be scheduled at the completion of the evaluation.  A written report is then provided, discussing the results, diagnostic impressions, and recommendations; this is typically made available one-month following completion of the evaluation.
All evaluations are conducted by the Pediatric Neuropsychology Service in the Section of Child & Adolescent Psychiatry, at the University of Chicago Medicine, which is located in the Hyde Park neighborhood of Chicago, approximately five miles south of the downtown "Loop."  UCM is easily accessible by car or public transportation. Parking is available at the UCM for a fee.
Who is who in the Pediatric Neuropsychology Service
Israel Gross, Ph.D., Pediatric Neuropsychologist; Assistant Professor
Yangfeifei Gao, Ph.D., Pediatric Neuropsychologist; Assistant Professor
Todd Nader, M.A., Lead Neuropsychology Technician
George Tragoudas B.S., Neuropsychology Technician
Olivia Tyrpin B.S., Neuropsychology Technician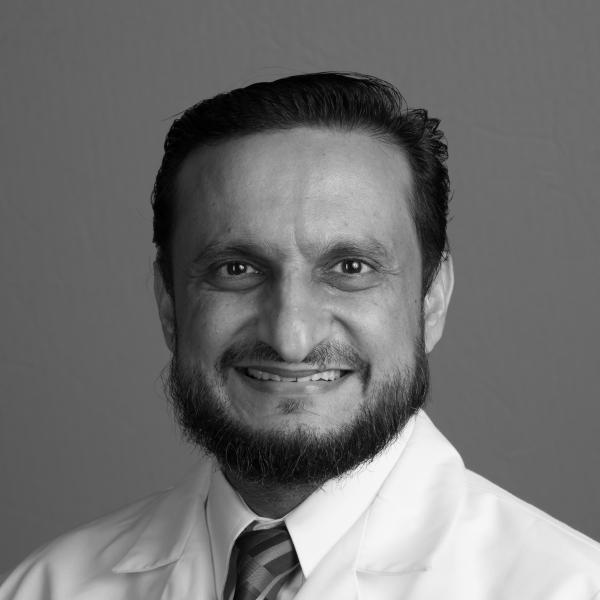 Inpatient Pediatric Consult-Liaison Service
Pediatric Psychosomatic Medicine Clinic
Group Therapy Program for Youth with Chronic Medical Illness
An individual Treatment program for Youth with Psychosomatic Illness
Inpatient Pediatric Consult-Liaison Service
Director: Khalid Afzal, MD
The pediatric consult-liaison service provides acute consultation services to the inpatient pediatric services at the University of Chicago Hospitals including Mitchell Adult and Comer Children's Hospitals. The service routinely evaluates children and adolescents for psychiatric needs pre-transplantation, during acute medical illness, and to help assist in coping with chronic illness. The service uses a range of therapeutic modalities including psychotherapy, play therapy, clinical hypnosis, medications, and family systems therapy.
Pediatric Psychosomatic Medicine Clinic
Director: Khalid Afzal, MD
The pediatric psychosomatic medicine clinic evaluates and treats children and adolescents with complex and co-occurring medical and psychiatric disorders. The clinic sees patients of all ages and draws referrals from the pediatric specialty services at Comer Children's Hospital as well as from providers in the community.
Group Therapy Program for Youth with Chronic Medical Illness
Co-Director: Tina Drossos Ph.D.
Tina Drossos, Ph.D. and Sharon Hirsch, M.D. provide a group therapy program in psychosomatic medicine which is currently running 6-8 week sessions for those patients with chronic illness who need help adjusting to their illness in a social setting, and in adapting to return to school Patients ages 8-15 years old are eligible to enroll in this group.
A unique aspect of this service is a new liaison psychiatry collaboration with Generations of Hope Development Corporation in Champaign, Illinois. As part of this, the service is doing community-based consultation about mental health interventions for high-risk youth and families and exploring the development of innovative interventions for these populations.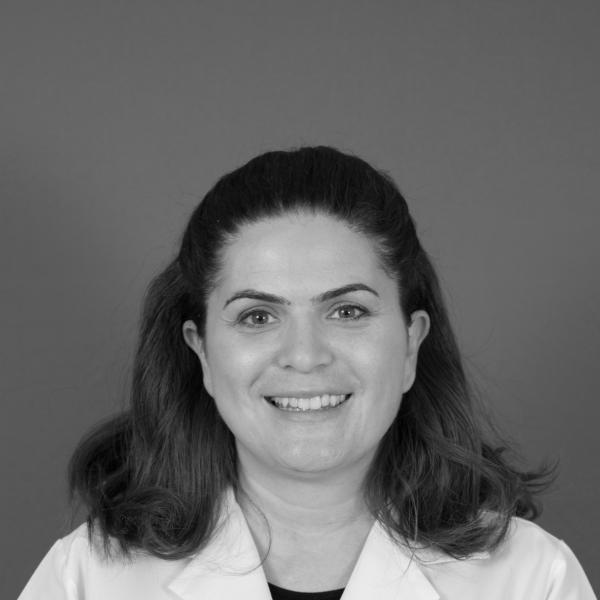 The pediatric psychotherapy program at The University of Chicago provides assessment, diagnosis and empirically supported treatment for different disorders in children and adolescents. Treatment is provided by licensed clinicians and advanced trainees who have specialized training in many different empirically based treatments for children and adolescents as well as there families. Clinicians in this clinic coordinate closely with the medication management teams in the general and specialty clinics noted above to coordinate individualized care.
University of Chicago Stress, Trauma and Resilience Program (U-STAR):  Director Sonya Mathies Dinizulu, PhD
The U-STAR program provides trauma-informed assessments, diagnosis, and empirically supported trauma treatments for pediatric patients who have experienced traumatic experiences, ranging from natural disasters to violence in the home or community. U-STAR clinicians services children, adolescents and young adults (19-25).
Recovery & Empowerment After Community Trauma (REACT) Clinic: Co-Directors, Sonya Mathies Dinizulu, Ph.D. and Seeba Anam, MD
Pediatric patients who have experienced community violence (past and/or present exposures) are referred to the REACT Clinic to receive trauma-informed psychiatric and psychological assessments to determine the impact of community violence affecting overall functioning in youth.  The assessment process is followed by a feedback session for the family, which includes treatment recommendations to address presenting concerns.  REACT clinicians services children, adolescents, and young adults (19-25).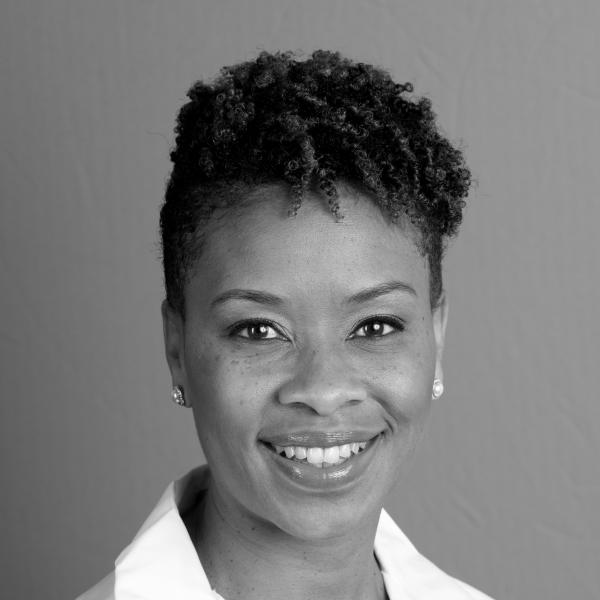 ADHD both with and without hyperactivity is the most common disorder diagnosed in the child and adolescent age group.   In this clinic, complex presentations of ADHD are separated from other comorbid illnesses, and confounding disorders.   Medication treatment and brief structured therapy are provided in this clinic.