Thank you for your interest in the University of Chicago Psychosomatic Medicine Fellowship Training Program. 
A proud tradition of the practice of psychiatry in the general hospital has existed for over fifty years.  In 2005 the American Board of Medical Specialties (ABMS) awarded specialty designation to Psychosomatic Medicine (PM).  Soon thereafter the Council for Graduate Medical Education accredited programs of excellence to provide one-year fellowship training in Psychosomatic Medicine.  In 2010 the Psychosomatic Medicine Fellowship training program at the University was awarded accreditation by the ACGME. 
The University of Chicago Medical Center (UCMC) offers a unique environment for fellowship training in PM.  It is distinguished by a dedication to rigor in the discovery and dissemination of knowledge. UCMC lies at the heart of the University at the crossroads of distinguished schools of medicine, business, divinity, and law.  The work of the medical center is performed in conjunction with cutting edge scientific programs affording the possibility to train in a unique milieu of scholarly endeavor, curiosity and mentorship. 
The Department of Psychiatry and Behavioral Neuroscience (DPBN) boasts a dedicated faculty who, in addition to being talented teachers are also accomplished, research investigators.  Faculty members establish close mentorship relationships with trainees to support them in reaching their professional training goals. 
In addition to stellar training in general consultation, fellows have the opportunity to obtain specialty experience in Neurology, Anesthesia, and Pain, Psycho-Oncology and Transplant Psychiatry programs of great distinguish. 
The Program has solid didactic components aimed at enabling our trainees to gain the knowledge base, clinical competencies, and leadership skills to be thought leaders in the expanding field of psychosomatic medicine 
 Finally, it is with great pleasure that I invite you to consider the opportunity to complete, concurrently with fellowship training in PM a part-time fellowship in medical ethics in the renowned MacLean Center for Medical Ethics.  This is one of the oldest medical ethics programs in the country and is taught by a truly unique and varied faculty.
As program director, I invite you to become acquainted with the different rotations offered by our program, as well as the academic and clinical interests of our talented faculty and staff.  On behalf of the entire program, we wish you success in making an important career training decision and look forward to hearing from you.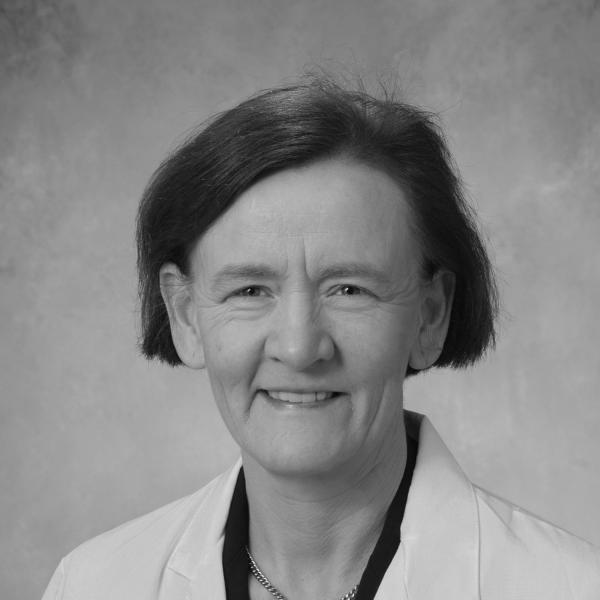 Submit the following documents:
UC Application (download word doc) or contact Brandy Tyrpin at btyrpin@yoda.bsd.uchicago.edu for the application form)
Personal Statement
2 Recommendation Letters
Letter from your Adult Residency Program Director (this letter must document the training start date, all rotations completed and expected training end date)
MSPE and Medical School Transcripts
USMLE scores steps 1, 2, and 3
Curriculum Vitae
ECFMG certificate if applicable
Application materials should be sent  to:
Psychosomatic Medicine Fellowship
Department of Psychiatry and Behavioral Neuroscience
University of Chicago
5841 South Maryland Ave. MC 3077
Chicago, IL 60637
2019-2020 FELLOWSHIP STIPENDS RANGE:
PGY-5: $72,000
PGY-6: $73,500
VACATION
All fellows receive four weeks of paid vacation leave per year to be scheduled by mutual agreement between the resident, chief resident, service chief, and the Program Director.
SICK LEAVE
Five days of paid sick leave is granted to fellows who are absent from work and unable to perform their assigned duties due to illness.
OFFICES
All fellows have individual offices to see patients and accomplish other duties in a professional manner.  All offices are furnished with a computer.
COMPUTER ACCESS
Universal Workstations are located throughout the Hospitals, through which residents can access labs, patient information, word processing, the Internet, as well as Medline and other medical information databases.
MEDICAL LEAVE
Fellows are provided a four-week paid leave for maternity-related purposes or other required medical care.
OTHER LEAVES OF ABSENCE
Fellows may request a personal Leave of Absence from the Program Director who grants such leave in cooperation with Office of Housestaff Affairs. Such a request should be predicated on some unusual and substantial personal situation. In all but rare cases, a leave of absence should not exceed twelve weeks. We also have policies on bereavement and civil leaves.
BENEFITS
University of Chicago Hospitals house officers are eligible for a benefits package that includes dental coverage, flexible spending accounts, health insurance coverage, life insurance, long term disability, personal accident insurance, tuition remission for spouses and children, supplemental retirement annuities, and workers' compensation.
PROFESSIONAL LIABILITY COVERAGE
The Hospital provides medical malpractice liability coverage for all residents for activities performed in connection with assigned duties as a resident at the University of Chicago Hospitals and at off-site rotations with prior written approval. The coverage is a composite of self-retained coverage funded by a composite of self-retained coverage funded by a trust fund and purchased excess commercial insurance.
LIBRARY FACILITIES
Residents are granted borrowing privileges at the University of Chicago Libraries, one of the largest libraries in the country with over 10 million volumes. Residents have 24-hour access to The John Crerar Library, the major research library for medicine and the biological sciences on the University campus, containing 570,000 titles and located across the street from the Hospitals.
GENERAL CONSULTATION:
Fellows will play an integral role in the general consultation service.  The CL service at the UCMC provides consultation on the assessment and management of psychiatric issues in patients with complex multi-morbidity at this tertiary referral center.  Fellows will gain clinical expertise in managing medically complex patients, administrative skills in overseeing the CL team and teaching experience with psychiatry residents (PGYI, II, and IV), residents in internal medicine, pain fellows and medical students.
SPECIALITY CONSULTATION:
SOLID ORGAN TRANSPLANT
Surgical teams at UCMC perform transplantations for liver, kidney, heart, lung and pancreas.  Additionally, a growing number of patients are being placed on left ventricular assist devices (LVAD).  The Fellow will spend six months (one half day per week) working under the supervision of a CL psychiatrist with PM specialty certification and expertise in the field of solid organ transplantation.  Fellows will get the opportunity to perform pre-transplant psychiatric evaluations, on donors and prospective recipients, follow patients post-transplant and participate in multidisciplinary transplant team activities.
Psycho-Oncology:
The UCMC Cancer Center is a designated comprehensive cancer center, and home to one of the largest Phase I trial programs for advanced cancers.  Working under the supervision of a CL psychiatrist with PM certification and expertise in Psych-oncology fellows will spend six months (one half day per week) evaluating and managing psychiatric disorders in patients with co-morbid cancers.  As part of this experience Fellows will work closely with other members of the psycho-oncology multidisciplinary team.  Fellows will also have the opportunity to co-facilitate a cancer support group.
Neurology:
Fellows will gain invaluable experience in the assessment and management of co-morbid psychiatric and neurologic working under the direct supervision of one of the most experienced and eminent neurologists of UCMC.  This experience will be gained during a four-month outpatient clinic experience (one-half day per week).  Fellows will also gain experience in epileptic form disorders on the inpatient video-monitoring unit.
Anesthesia /Pain Management Clinic :
The pain management service at UCMC is a multidisciplinary team led by experts in the field of pain management.  Fellows will work under the direct supervision of a Pain Attending to learn leading-edge pharmacologic and intervention treatment of complex pain syndromes. 
Gynecology Oncology/PRISM Clinic:
UCMC Cancer Center has a large program treating patients with advanced gynecologic cancers.  These patients present with complex medical, psychological and social challenges.  Fellows will be embedded in the outpatient clinic performing evaluation and management of psychiatric syndromes under the supervision of an attending oncologist for one-half day per week during a two month period.  During a subsequent two mouth period, Fellows will participate specifically in the assessment of sexual health in patients undergoing oncologic treatments and in cancer survivors by participating directing in the specialty PRISM Clinic, which is a leading program in integrative sexual medicine for cancer patients.
Fellowship in Biomedical Ethics:
The opportunity to complete a one-year part-time fellowship in medical ethics will be open to successful PM Fellow applicants.  This program designed for clinicians and academic physicians is offered by the distinguished faculty of the prestigious Dorothy J. MacLean Center for medical ethics (the nation's first program devoted to clinical medical ethics). For further information on this exciting opportunity go to http://medicine.uchicago.edu/sections/general-internal-medicine/training-programs/maclean-clinical-ethics-fellowship-program/
**Early application is encouraged as acceptance to the part-time ethics fellowship is dependent on successfully completing the additional interview process.
The goals of the fellowship in psychosomatic medicine are to provide the training opportunities in clinical care, teaching and scholarly activities necessary to pursue a career in academic psychosomatic medicine and successfully obtain specialty certification in psychosomatic medicine.
12 MONTHS
                                   General Consultation
                                          (July - June)
6 MONTHS
6 MONTHS
Transplant Continuity Clinic
(July - December)
Psycho-oncology Continuity Clinic
(December - June)
4 MONTHS
4 MONTHS
4 MONTHS
Electives
(July - October)
Pain Clinic
(November - February)
Neurology Clinic
(March - June)
Transplantation: Week 1 (Mon. aft.)
General Consultation: Week 1
Pain: Week 18
Psycho-oncology: Week 26 (Wed. aft.)
Neurology: Week 34 (Mon. aft.)