December 1, 2023
Thank you for your interest in the Department of Psychiatry & Behavioral Neuroscience (PBN) at the University of Chicago! Our Department hosts several externship programs directed by our psychologist faculty. Every year, we train between 45 and 55 externs selected from Chicago-area doctoral programs in health service psychology. We occasionally also have externs from other graduate training programs who have relocated to the Chicago area. As you will learn, our training programs are housed in both Adult and Child Psychiatry across many different clinical services within the Department and the larger medical center. Although our externship programs share a common core, each faculty member's programs, requirements, policies, and regulations are distinct.
The University of Chicago's Department of Psychiatry and Behavioral Neuroscience offers comprehensive practicum training programs for advanced psychology graduate students. These externships provide training in the delivery of mental health care to patients presenting to a large academic medical center for evaluation, consultation, and intervention. Training occurs in the Adult and Child Sections of the Department of Psychiatry and Behavioral Neuroscience at the University of Chicago Medicine (UCM) located in the Hyde Park neighborhood of Chicago. All externs receive at least one hour of individual supervision by a licensed clinical psychologist. Additional individual and/or group supervision may also be available. Further, externs are an integral part of the Education Mission of our Department and attend numerous required and optional didactic experiences along with our other trainees including psychology interns and fellows, medical students, and residents and fellows in psychiatry and other specialties.
Due to the COVID-19 pandemic, our training program has been adapted (repeatedly!) and we expect that change will continue. Please know that the health and safety of our staff, trainees, and patients is our ultimate priority. We recognize that working remotely and providing telemedicine services presents other challenges for training and we look forward to navigating these issues with you should you choose to train with us. At this time, most of our clinical services have returned to being on site and in person. However, we continue to offer some hybrid services as telehealth platforms may be preferable to some patients and offer increased access to psychiatric care. We expect that this balance will continue to shift over the next few years based on patient and provider preference, availability of space, and insurance regulations and reimbursement. As we prepare to recruit for a new training year, different faculty members have different expectations for the externs in their programs with regard to clinical activity, supervision, and didactics. Please review this information carefully to learn more about our program and to determine if you meet the requirements for specific externship programs before you invest time and energy in applying. It is also important for you to assess whether our training programs are a good fit for your learning goals and your life circumstances.
On behalf of all my colleagues, I encourage you to learn more about our Department to determine if we are a good fit for this next chapter in your training. Externs are integral contributors to our clinical and educational missions and we are committed to providing you with an enriching educational experience. If you choose to apply, we believe that you will be actively engaged in a stimulating and challenging learning environment. We hope that you will experience our programs as opportunities for supervised training in evidence-based assessment, intervention, and consultation that address the integration of the science and practice of health service psychology.
You are welcome to contact me directly with questions or concerns. Thank you for your interest in our programs.
Sincerely,
Shona N. Vas, Ph.D., ABPP
Director, Clinical Psychology Training
Associate Professor, Department of Psychiatry and Behavioral Neuroscience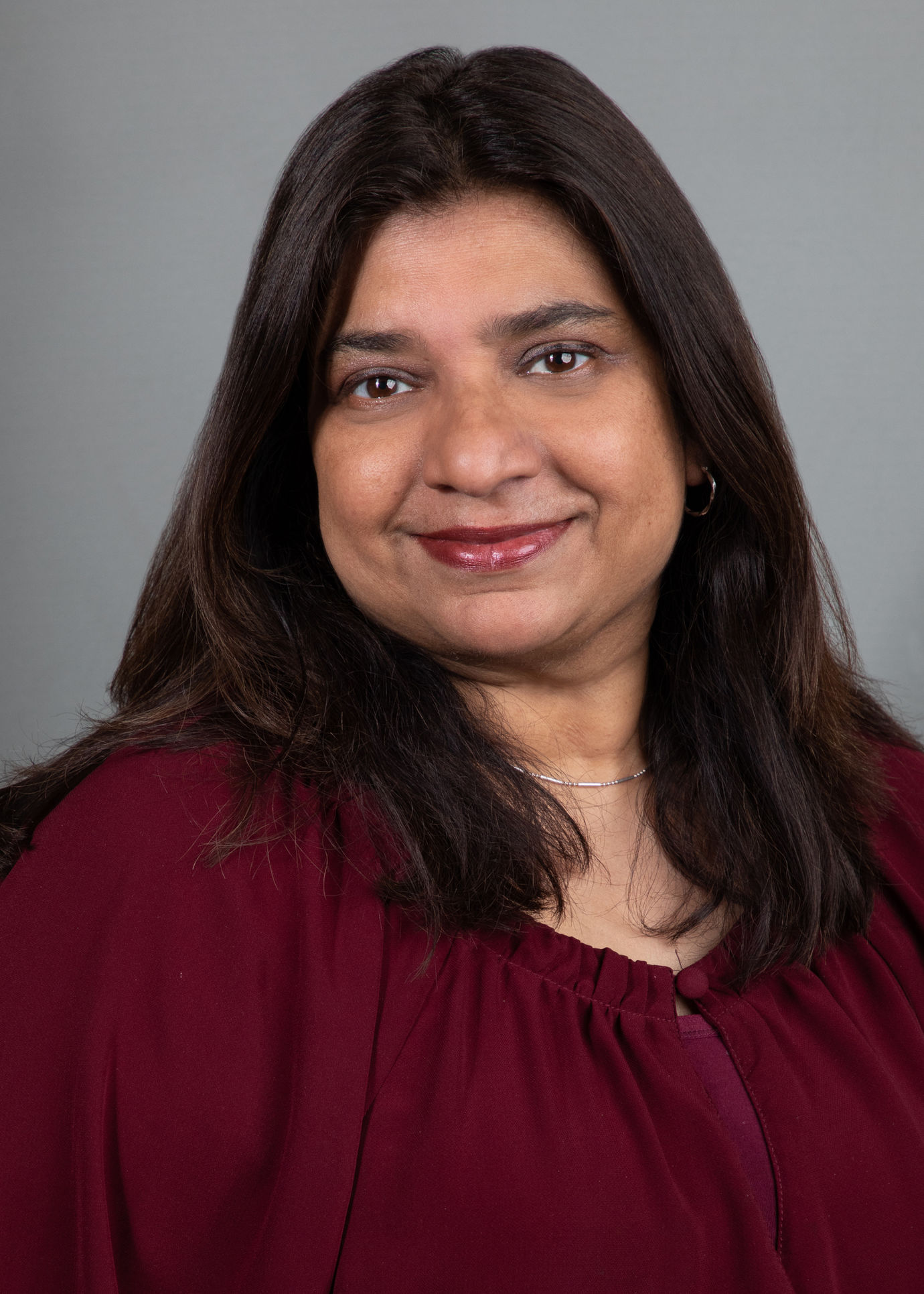 The University of Chicago
5841 S. Maryland Ave., MC 3077
Chicago, IL 60637
Contact Information: svas@bsd.uchicago.edu; W: 773-702-1517; C: 773-508-9034
Note: Our externship programs are using a common and coordinated system of application. This brochure contains all necessary information to submit your materials and to have your references upload their letters of recommendation. Materials that are submitted outside of this system will not receive full consideration.
UCM Externship Application Submission Portal (Due 1/26/24 by 5 pm CST)
UCM Externship Reference Portal (Due 1/26/24 by 5 pm CST)
 
All our externships share a common core of requirements, although some externships have additional requirements. Please review this list carefully and also check requirements for each individual externship to see if you qualify for the externship and are eligible to apply.
Our training year runs from July 1, 2024 to June 30, 2025. Requirements for ALL externships include:
Enrollment and good academic standing in a doctoral program in clinical or counseling psychology that is accredited by the American Psychological Association (APA) or the Canadian Psychological Association (CPA).
Ability to devote 16-20 hours to externship training which may need to occur on-site.
Residence in the state of Illinois for services that may be provided when the trainee is off-site.
Many of our externships are considered to be advanced training opportunities. Therefore, completion of relevant foundational doctoral coursework is preferable. Please read the description for each externship to ascertain courses that must be completed in order to be considered.
At least two previous practicum experiences unless otherwise specified.
For any externship that involves the provision of psychotherapy, you will need to have a Master's degree in order to be compliant with our institution's credentialing guidelines. If you have not yet completed your Master's degree, you may still apply for externship, but this degree will need to be obtained prior to the start of your externship. Failure to have obtained your Master's degree by July, 2024 may result in rescinding the offer to be an extern at UCM. Please feel free to reach out with questions or to seek clarification.
Willingness to be vaccinated against COVID and influenza. Medical and religious exceptions may be available.
The onboarding process including completion of required documentation and preemployment screening will begin in late spring. Externs will need to successfully pass a preemployment screening which includes a medical examination, a drug test, and a background check. Please note that although marijuana is now legal in Illinois, the use of marijuana in any form is not exempt from the drug test. Failure to pass these screenings will render you ineligible to train at UCM.
Malpractice insurance coverage provided by your school. You will be required to provide us with a copy of this insurance. If you have supplemental individual malpractice insurance, this documentation is needed as well.
Although the training year officially begins on July 1st, some training in the month of June may be required for certain externships in order to facilitate the orientation process and continuity of patient care. Completion of UCM-related training including HIPAA, EPIC, etc.
Completion of UCM-related training including HIPAA, EPIC, etc. This training may also occur prior to July 1. If you are selected as an extern at UCM, please communicate with your supervisor(s) about their expectations for these formal trainings and for informal observation/shadowing prior to your start date.
Note about Internship Applications: Historically, we have interviewed all past and current externs who applied to our internship program. However, moving forward, our faculty have decided that we will evaluate externs using the same criteria as for other applicants. In other words, being an extern at UCM no longer guarantees you an internship application slot. We want you to be aware of this information in the event that it impacts your decision to apply to our site for externship training.
Faculty who provide externship training at UCM do not abide by ACEPT training guidelines. Thus, we will not be following the official Chicago-area "Match Day" policies. However, we will be participating in a collaborative effort with Chicago-area Clinical Psychology PhD programs to standardize the application due dates, interviews, and offer schedules. For the 2024-2025 training year which runs from 7/1/24 to 6/30/25, applications for all our clinical psychology externships will be open on Monday, January 22nd, 2024 and due on Friday, January 26th, 2024 by 5 p.m. CST. Interviews will occur anytime between February 5th and February 28th, 2024. All offers will be made by the final date of March 1st, 2024. Offers may be extended at any time; please ask the Externship Director about their preference for a response. Although all offers must be accepted or declined no later than 9 a.m. CST on Friday, March 1st, 2024, some programs may require an earlier response. Our supervisors will make every effort to conform with your program's expectations and policies. All interview invitations and externship offers will be copied to your academic Director of Clinical Training (DCT). Positions will remain open past 3/1/2024 if they have not been filled. After this date, please contact the Externship Director directly to see if positions remain available.
For the 2024-25 training year, application to ALL externship programs will be made using the UCM Externship Application portal. Applications will not be considered outside of this system. You may apply to more than one externship at UCM; please select all programs for which you wish you to be considered in the drop down menu in the portal. In your cover letter, please indicate your preference (in descending order) for externships for which you wish to be considered. Although the requirements for application for our externships are relatively similar, please read the individual requirements for each program to determine if you meet our application criteria and are able to fulfil the required responsibilities for the program.
Please read the information below carefully before you start your application to the Externship Programs at the University of Chicago. All externships to our program are following a common application process described in this brochure. Applications that are emailed directly to faculty members will not receive full consideration.
Externship applications to the UChicago Medicine will need to be submitted through our Externship Submission portal. Your references will need to be uploaded directly by your letter writers through our Externship Reference portal.
UCM Externship Application Submission Portal (Due 1/26/24 by 5 pm CST)
UCM Externship Reference Portal (Due 1/26/24 by 5 pm CST)
 
https://redcap.link/UCMPracApp2425
Please review the following list as you prepare your materials for submission via the portal. In the portal, you will be asked for the following:
Information about YOU

Name
Email address
Phone number

Information about your EDUCATION

Your graduate program
Degree you are seeking
Accreditation status of your program

Information about the DIRECTOR OF CLINICAL TRAINING at your graduate program who will be copied on all communications to you

Name
Email address
Phone number

Externship programs to which you are applying (Select all that apply)
A current CV
A cover letter

Please address your cover letter to the faculty member(s) to whose program(s) you are applying.
In the document, please indicate your preference (in descending order) for the externships for which you wish to be considered.
Submit only ONE application and ONE cover letter even if you are applying to multiple programs.

An unofficial transcript
A deidentified sample or practice report (required for the Adult and Pediatric Neuropsychology Tracks only)
Names of three individuals who will be writing letters of recommendation for you. Ideally, two of these letters should be from individuals familiar with your clinical work.

Please ask your references to upload a letter using this link: https://redcap.link/UCMPracRec2425
You only need each of your references to be uploaded once, even if you are applying to multiple externship programs.
You are waiving your right to review your letters of recommendation.
Applications should be submitted by 5 pm CST on Friday, January 26th, 2024.
Click on the links to learn more about each externship program. If you have questions about particular training experiences, feel free to reach out to the Director(s) of the specific externship programs for clarification. If you have broader questions about externship training at UCM or the application system in general, please contact the Director of Clinical Psychology Training, Shona Vas, Ph.D., ABPP (svas@bsd.uchicago.edu).
Please note the following information before applying to our externship programs:
We do not accept applications from students in Master's programs.
We do not follow ACEPT guidelines.
https://redcap.link/UCMPracRec2425
Letters of recommendation for externships at UCM should be uploaded to this portal. Even if you are applying to multiple externships, each letter of recommendation only needs to be uploaded once. Please let your letter writers know that we will not accept letters of recommendation outside the portal. Two letters of recommendation should be from individuals familiar with your clinical work.